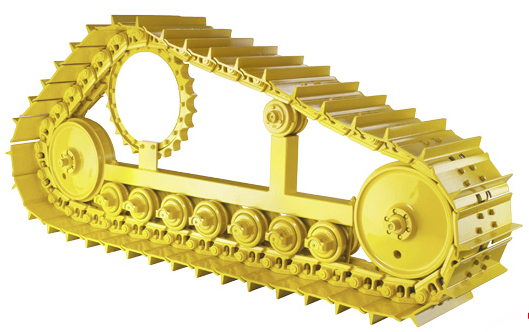 ITR steel tracks are of a high quality, the chains, which are manufactured in South Korea, can withstand heavy wear on tracked tractors / dozers as well as on excavators in all sizes and applications.
ITR is manufactured by the Italian company USCO. USCO is one of the world's largest and leading manufacturers of tracks. USCO produces original parts for a number of major and globally established excavator manufacturers.
The delivery time for steel tracks from us is about 3-5 weeks.
QUALITY GUARANTEE
On ITR steel tracks, a minimun of 12 months warranty (or 2000 timmar) applies to all parts, including chain, drive wheels, rollers and guide wheels.
Kedjor - Larvband

Vi säljer kedjor till underreden, främst från itelienska ITR, till alla maskinstorlekar och märken.